Last Fan Standing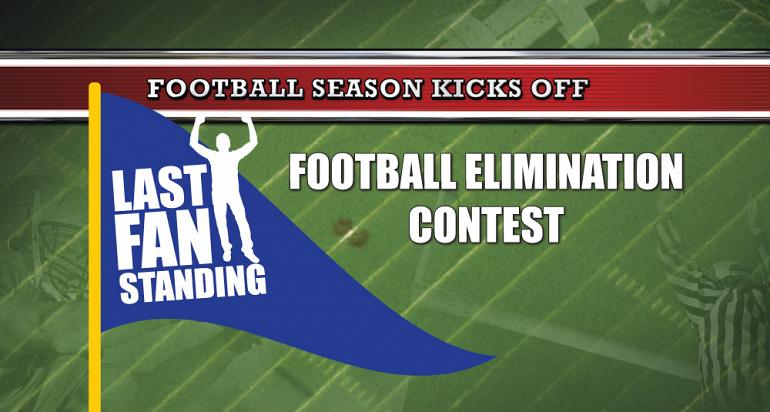 A

A
Your Chance to Win a $25,000 Grand Prize
Play the Wendover Resort's 2013 Last Fan Standing Football Elimination Contest for a chance to win the $25,000 Grand Prize!
Pick one game per week - Win and Advance OR Lose and Out.
Contestants with the winning selections for the current week continue to the next week.
No Point Spread!
**The Contest is now Closed**